Exchange Mailbox Recovery to PST of Inaccessible Elements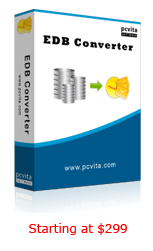 Synopsis: The topic is oriented towards conditions when Exchange mailboxes become inaccessible. What methods must be followed to recover Exchange mailbox to PST format?
Circumstances Leading to Unreadable, Inaccessible & Offline Mailboxes
Server Crashed – Power failure, HDD failure, Data Oversized, Log Files Missing, Service Updates & Server Upgrade causes forces to do Exchange 2003, 2010 & Exchange 2007 mailbox recovery.
Retention Period is Over – Trying to restore deleted mailboxes while retention period is expired.
GUID Not Found – while restoring exchange mailboxes, there is a GUID mismatch between mailboxes & AD that cannot be handled by RSG. Exchange mailbox recovery is then much-needed.
Move Old & Defunct Data to New Server – Moving mailboxes from old, disconnected, defunct or crashed exchange to newer edition.
Corruption - Mailboxes corruption due to oversize, failure of system-dependent services or virus attacks causes troubles.
Download Powerful

to Recover All Exchange Mailboxes into PST file and deal with all Issues (read all features)!!
Potential Methods for Exchange Mailbox Recovery into PST Format
If server is offline, crashed or mailboxes are disconnected then user cannot directly export data to pst using Inbuilt command mode. Firstly, restore mailboxes to main-enabled account and then export to PST with ExMerge (2003) or New-MailboxRequest (2010) or Export-Mailbox (2007) Command.
Direct method to recover exchange 2003, 2010 and recover exchange 2007 mailbox to PST is suggested by GUI-based EDB converter software which works even if EDB is corrupted or unmounted (Must Take Free Trial).
The utility can potentially saves folders & subfolders sequence, emails header info and formatting into PST.
As well the tool effectively repair corrupted, inaccessible, Disconnected and Offline mailboxes and restore deleted items.
Inbuilt Technique to Restore Offline or Unmounted Mailboxes
Create Recovery Database using this command "New-MailboxDatabase –Recovery"
Run command "Restore-mailbox" to export disabled or offline mailboxes from Recovery Storage Group (RSG) to Live User Account
Inbuilt Technique to Restore Deleted or Disabled Mailboxes
Create Temp User Accounts & Connect Disconnected Mailboxes
Run Command "Export-Mailbox" to restore data in mail-enabled account (live server)
(NOTE: Users can recover exchange 2003 mailbox to PST (2007 and 2010 as well) from inaccessible and disabled accounts by this straightforward tool.)
Grab Only 1 Tool to Recover Corrupted, Offline & Disconnected Mailboxes to PST

When all inbuilt procedures fails to yield result then only server-compatible application can actually take care of information stores stored in Priv.EDB files.
All functionalities for Exchange 2003, 2007 and Exchange 2010 mailbox recovery tool is composed in multi-talented GUI-based software. After implementing, the tool can restore emails from disconnected, offline, crashed server, inaccessible and deleted user mailboxes.
Read Direct Steps - How GUI based Exchange Mailbox Recovery Software Works:
Select Priv.EDB File and Tool will automatically Repair damaged Priv.EDB file
From displayed EDB file, select and convert desired mailboxes to PST
Pre-requirements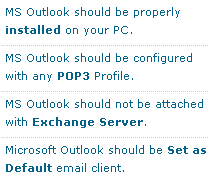 Global Compatibility