How Exchange Public Folder to PST Converter is Helpful?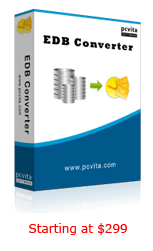 Exchange public folders are vital components for sharing information within the same organization. Public folders allow sharing of messages, appointments, journal entries etc among multiple users.
Sometimes, Exchange server internal issues and complexities leads to corruption in public folder database (pub.edb file). As well as admin may require moving folders from old server to new, at these delicate points public folders may become inaccessible. Regarding the complications, Exchange Public Folder EDB to PST conversion application is recommended to use. Pub.edb file stores data from the folders and after conversion from pub.EDB to PST users can read open and access Public folders outside server.
The multi-tasking converter software is far better as compared to manual techniques - Must Download

to Try (read all features)
4 Major Issues Resolved by Tool to Export PUB EDB to PST:
Move from Old Server to New Server
Easily move folders from old server (crashed, offline, dirty shutdown or unavailable server) into new server without any database mounting failure.

Export Multiple Exchange Folders
Export pub edb to pst for archiving multiple folders (more that 100) into Outlook PST file sustaining data structure.
Easily Upgrade Server Editions from 2003, 2007, 2010
Exchange 2003, 2007 & Exchange 2010 export public folder to pst to handle all issues while updating the server edition or services.
Repair Public Folders Corruption or Restore Missing Items
Deeply repair corruption from folders and exports all items including shared emails, calendar groups, appointments, tasks, lists etc.
Working Procedure to Export Public Folder EDB to PST
Download & Install Tool to Export PUB EDB to PST File
Select Database Type as Public Store Database File (Pub.EDB)
Select folders to be exported (single or multiple)
Set saving location and start the process to export exchange 2003, 2010 and exchange 2007 public folder to pst.
(The software to export pub.edb to PST file retains folders, subfolders and customized folders in correct sequence. )


How this Multi-tasking Converter Software is Better the others, See Below?
The excellently repair corruption and damages from database and extract all items like appointments, calendars, messages and other shared files into Outlook.

Unlike manual inbuilt recovery and conversion procedure for pub.edb file to PST file, the Exchange Public Folder to PST converter works speedily.
Unlike conventional recovery and conversion methods the sustains multi-level folders in correct structured format. Without missing the original properties the software works excellently.
Supports all editions of server and exports exchange 2010, 2007 and 2003 public folder to PST when server is down.
Pre-requirements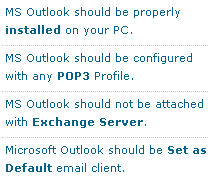 Global Compatibility