Independently Export Exchange Account to PST without Issues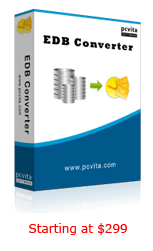 Summary: The topic is oriented on real-time requirement to export and backup Exchange user accounts to PST file and find out correct method & exporting steps?
Each Exchange account represents a user mailbox that is stored in priv.edb file on server. Users are required to move older account into PST file due to platform inconsistencies, updating service packs, switching among different organizations or adding changing the server edition etc.
Follow given steps to accomplish the task:
1. Open EDB File 2. Select Desired Account 3. Export Exchange Account to PST File
PowerShell Command can be used here for extracting account from EDB file and saving into PST file. In comparison,

presents a straightforward and time efficient approach to backup Exchange account to new PST file with flexibility to exclude unwanted folders (read all features).
Download easy-to-use app to open EDB files and get higher flexibility while exporting user accounts from edb file to pst file in minimum time session.
Leverage Many Benefits by Deploying Tool to Open & Convert User Account to PST:
There are two methods for exporting Exchange user accounts, first one is to use PowerShell Scripts and second one is to run software. See the following limitation & advantages of using each method to export Exchange 2010 account to PST, 2007 account & 2003 account to PST altogether.
Export Using PowerShell & Read its Limitations:
Run PowerShell Script, Select Exchange EDB file
Export All User Mailboxes from EDB to PST
Limitations:
Make sure server is live, all internal services are running correctly
EDB is not corrupt, edb is mounted and no items are deleted
Need to run different script to export data from different account
Use Utility to Export EDB User Accounts into PST & Get Advantages:
Run software, select any EDB file
Select and Export only desired user mailboxes & folders to PST file
Benefits:
Using same, export 2007, 2010 and export exchange 2003 account to PST file
Extract account from offline files, corrupt files and inconsistent EDB files
Easily include desired folders and exclude less-desired folders
Backup Exchange account to PST file from unmounted EDB file without running live Exchange server environment
Every process has its limitations and advantages therefore depending on current database conditions & considering all environmental factors the intelligent application should be chosen.
On seeing the clear differences among the both process, the better and time-saver procedure must be followed to export exchange 2010, 2003 & exchange 2007 account to PST files.
Pre-requirements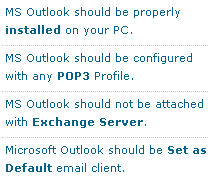 Global Compatibility