Meticulously Repair Exchange Public Folder Corruption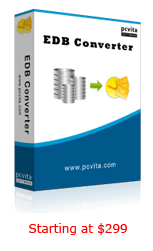 While Exchange server meets crashes, internal service failure or gets dirty shutdown then corruption of public folders (Pub.EDB file) occurs by default. After corruption it's definitely not possible to read access or open shared data i.e. stored inside.
In the disastrous stage use Trsuted Exchange Public Folder Repair Tool when:
• Exchange Server is not present • Pub.EDB fails to mount • Folders are corrupted
Download

software to test functions (read all features)
Reasons for Pub.EDB Corruption:
Updating Server Inbuilt Services or Server Editions may corrupt Pub.EDB
Multiple Background technical issues
Move Public folder from 2007 to 2010, 2003 to 2007 or 2010 etc
Virus attacks, services failure or other human errors
System-Compatible Application Presents Best Possible Way to Repair PUB.EDB
After corruption users always faces many errors messages and cannot mount Pub.EDB file. Such catastrophic situations lead only to
use automated solution for Exchange 2003, 2007 & Exchange 2010 public folder repair
. In these situations Log Files or Recovery Storage Group are also not helpful.
Working Structure of this Application:

Deeply repair Exchange Public Folder Pub.EDB to removes corruption
In structured format export entire Public folder (Pub.EDB) into Outlook PST file format without losing any data.
Now view, open and access Pub.EDB items outside Server using PST file
Areas where Public Folder (Pub.EDB) Repair Utility Works Successfully!!
Corrupted Pub.EDB Fails to Mount: Apply the software when pub.EDB does not mount. Here, utility can repair exchange 2007 public folder database as well as recover 2007 and 2010 database and then export into PST file.


Handles Following Error Messages after Corruption:

• Cannot expand folders
• Delivery failed to these recipients or groups
• The Folder Object is not found
• There are no items in this view to display



Move Pub.EDB from Old to New Server: The highly efficient tool handles problems encountered while moving old server to new server. This Pub.EDB Converter can mount public folder database of Exchange 2003, 2007 and 2010 into Exchange 2007, 2010 and 2013.


Support for All Editions: Firstly repair Exchange public folder database including 2003, 2010, 2013 & 2007 editions as well.
(Apart from these benefits there are multiple other benefits of deploying automated techniques.)


Find A Direct Approach!!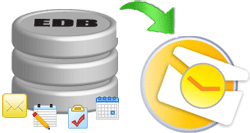 Download the multi-functional tool for Exchange 2010, 2007 and Exchange 2003 Public folder repair supporting all server editions.
Also the application works without Exchange server. So after seeing so many benefits, get this automated application right now.
Pre-requirements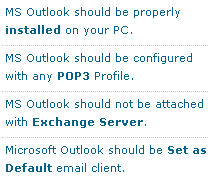 Global Compatibility